HCOS Forward Together is excited to announce a generous contribution from Richmond Pentecostal Church (RPC) Childcare (https://www.rpcdaycare.com).
RPC Childcare has gifted HCOS $6,000 to provide 30 students with bursaries of $200 each.
RPC Childcare believes in tithing on their own profits, and HCOS Forward Together is encouraged by their faithful example of Christian service.  One of our staff brought forward the needs of HCOS families to the RPC Childcare Board during their budget process and they felt that the mission of HCOS was the right fit for their donation.
Thank you to RPC Childcare for this tremendous blessing that keeps home education with HCOS an accessible choice for our families.
For more information, please contact Chantelle at forward.together@onlineschool.ca.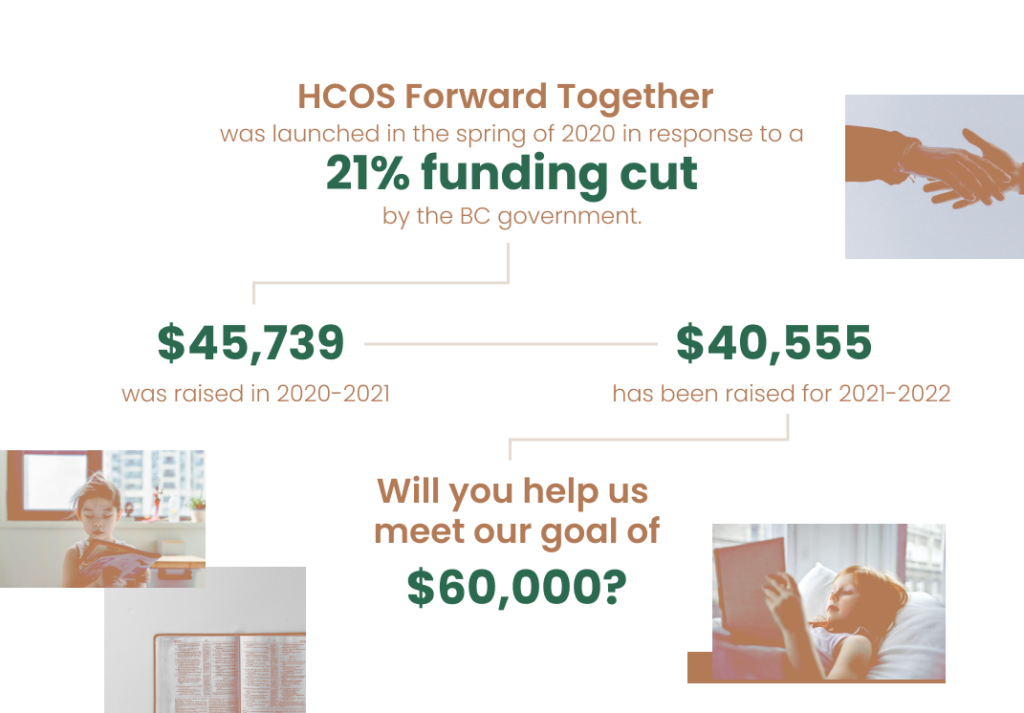 Please help preserve the freedom of an HCOS home education by donating to Forward Together.