We are happy to announce that two new EAs have been hired to increase our Student Support Center capacity in the area of Literacy. Taryn McPherson brings with her a wealth of teaching and EA support for students while Carlee Bouillon, a former HCOS student and recent university graduate, brings with her an expertise in our systems and EA support too.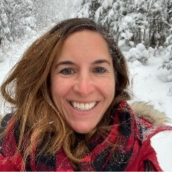 Taryn McPherson moved from Ontario to northern BC in 2009 and fell in love with the natural beauty. When the weather cooperates, she loves gardening, hiking, camping and road-tripping; otherwise, she enjoys a good book, puzzle, or cup of tea with a friend. She is passionate about sharing her love of learning with others and helping her students reach their greatest potential. She is encouraged, knowing that no matter what life throws at her, she never has to tackle life alone (Philippians 4:12-13).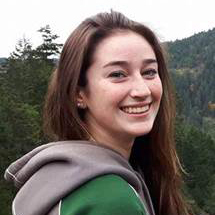 Carlee Bouillon graduated from HCOS in 2015 and from the University of Victoria in 2021. She holds a Bachelor of Arts with a double major in English Literature and Creative Writing. When not working with HCOS, she can be found volunteering at the local wildlife rehabilitation center, exploring caves, skydiving, or writing about one of these things. She edits a national cave exploration magazine and in her spare time likes to sit on the beach in the rain and hunt for sea glass. She often argues with other poets that the most beautiful five sentences in literature are John 1:1-5.
We are excited to have Taryn and Carlee join our SSC team to support students in the area of Literacy. And don't forget our amazing Numeracy EA Benjamin Loewen who will continue to provide support to students through the SSC.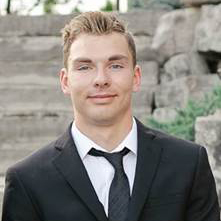 Benjamin Loewen is a former HCOS graduate and valedictorian, and is currently studying accounting and finance at the University of Waterloo. Having grown up in BC, Benjamin is an avid snowboarder and loves both mountain and sea. He recently moved to Ontario where he met and happily married his wife and seeks to live out Philippians 1:21.
For those not familiar with the SSC, it is a Zoom based universal support provided by an EA in Literacy or Numeracy and is offered to students needing assistance in grades 7-12.
The SSC EAs can provide support with:
Academic courses – comprehension, higher level thinking, step by step instruction
Executive functioning (organization, planning, time management)
Course pacing and accountability
Navigating Moodle, Study Forge and Encom
Building confidence due to anxiety or insecurity
Motivation
Literacy and Numeracy assessment practice and support
Support is offered via Zoom and students must be willing to schedule a meeting time and attend the service. For more information on how to schedule time visit:
SE Grad Advisor
SSC Coordinator
Special Education Case Manager