We'd like to introduce you to Colby C., an aspiring musician who recently performed on Kelowna radio. Colby is almost 14 years old, loves to sing, watch Formula 1, referee soccer games and taekwondo. In 2022, he performed live during a Zoom concert. We asked Colby to share a bit about his passion. Read on to learn more.
How did you get started and what draws you to music?
One day, I was singing in the car. My mom thought I sounded good so she booked me a lesson with a singing teacher. I started singing lessons three years ago. I like writing songs and creating my own music.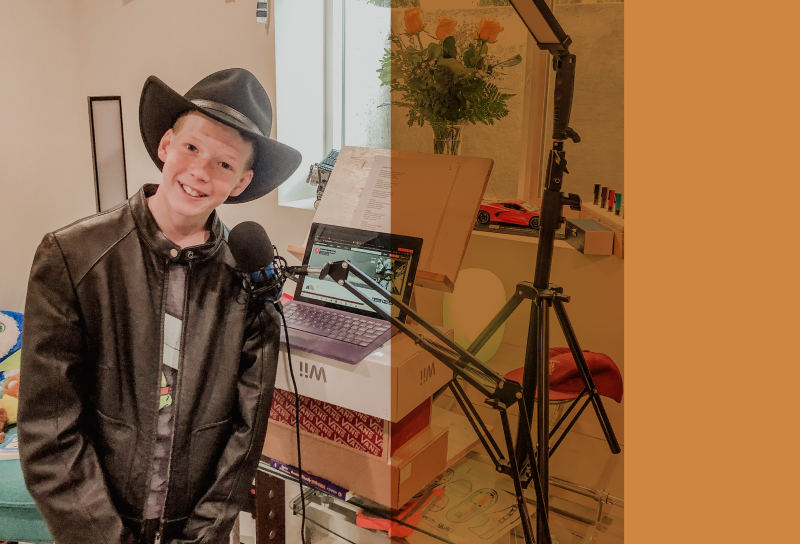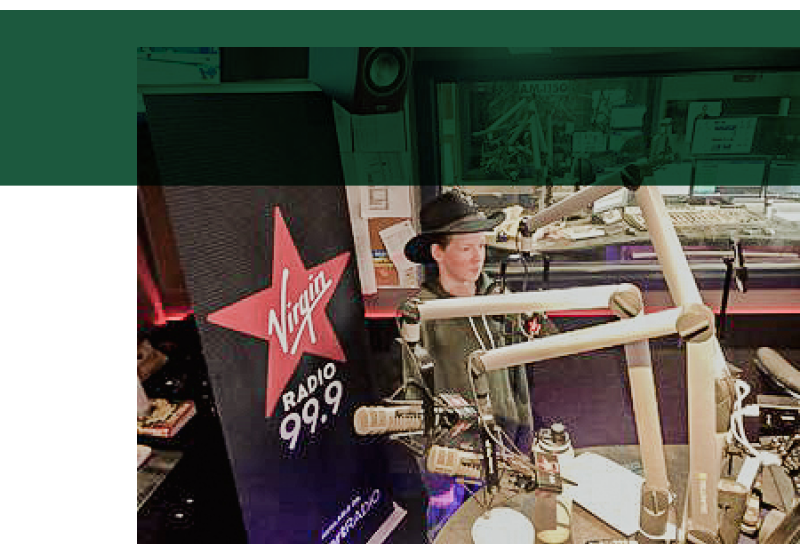 What was it like singing in the studio?
Singing on the radio studio was amazing. I felt I was one step closer to being a professional musician and having a song play on the radio.
How has home education made it easier or helped you pursue your passion?
I love home learning because I have more time to sing. If I have an idea, I can just write it down. I never have to wait. My teacher is in Toronto and I can do my singing lessons and singing practice during the day and still do all my sports in the evenings. I don't think I would be able to do all the activities I love without home learning.
How can people follow or support you?
I don't have any social media or songs on Youtube. My music is on my teacher's Sound Cloud account. Her name is Janel Rae Filipiak. She is also a professional musician and actor.
Here is my recording on the radio:
If anyone else wants to participate in Marc's BIG Little Stars program here in the Okanagan, Marc is actively looking for young performers he can support and inspire by giving them this opportunity. Here is the link and you just fill out the form at the bottom: